Expat
Our agency, ABC Translation, has been helping expatriates for many years, whether for their relocation to Switzerland or abroad and to advise them as best as possible on all the steps to be taken (assistance for expat).
Relocation:
Relocation can be a very stressful experience because it involves a change of country, job and very often all this in a different language. We make sure that all of your relocation goes perfectly well, whether it be for the organization of your trip, the search for accommodation, and the transport of your goods. As soon as you arrive in Switzerland, we organize your journey from the airport to your new home. We can also arrange a city tour to familiarize yourself with this new place.
Search for apartment or house (expat):
Finding an apartment or a house can be very difficult, especially if you are not yet in Switzerland. Language can also be a problem because not everyone speaks English. You can entrust us with the responsibility of finding your accommodation. We will establish your selection criteria together and we will then present you with several properties. Skype tours can also be arranged if you are not already in Switzerland.
Schooling:
We are education experts and can advise you on the best school, public or private, according to your selection criteria for the education of your children. Switzerland is a model of its own kind for the education system. It is also possible to choose an international school so that your children can follow the same curriculum as in your country of origin.
Settling down (expat) :
We put everything in place to get you up and running as soon as you arrive in your new home. Immediate connectivity thanks to a prepaid Swiss SIM card and a mobile, we can also provide you with adapters for electronic socket. Comprehensive assistance with regard to registration in the municipality, opening a bank account and registration with a doctor. Without forgetting the domestic and administrative set-ups such as gas, electricity, water, internet, phone, TV, billag, taxes, and various insurances.
Departure service:
If you are leaving Switzerland, we offer a comprehensive departure service which covers all the administrative tasks to be settled before leaving the country. This service has been set up so that you can focus on the most important: your next destination!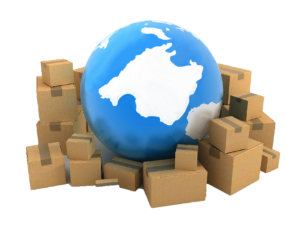 Expat